Impero Life Update: The All Change Edition
The All Change Edition Including News on Investors, YouID Access, Education Pro & Remote Manager.
It has been a while since I did an Impero Life Update and it seems like a good time to release an update with the news of the £10 million deal that went public a few weeks ago and this weekend we also released a new version of YouID  which has a new feature that will save every network managers time.
Impero Education Pro Making Policy Editing Easier..
Since 4111 we have a new version ( 4117) that has gone to open beta in the last couple of weeks this version includes a number of bug fixes and a few new features. A few of the new features we have added is the ability to block and run metro applications, being able to white list IP addresses in the Impero Proxy and a brand new mass policy editor.
Impero Remote Manager Making It Even More Stronger..
The latest version 4.6.02 went out to open beta last week. This has mainly been a bug fix release but we also changed a few things in the back-end to accommodate some exciting new future developments. We have also made some changes to improve the experience the first time you use Impero Remote Manager .
YouID Access The One Feature That Will Save Every Network Manager Time..
YouID Access has gone from strength to strength but this weekend we went live with a version that not only has bug fixes but also a feature that will save every network manager time. We turned on the Self Service Password Reset function. YouID Access is great at helping you manage your username/password management but even with one password people forget their passwords.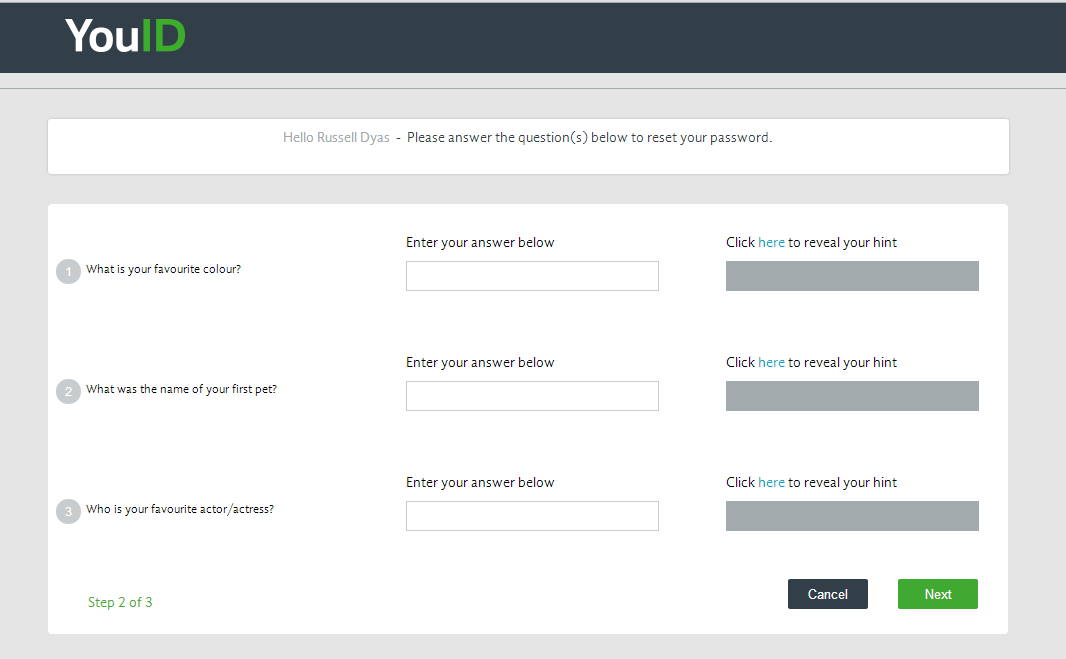 As an ex network manager I remember the dread the first day after any holiday brought with all the staff and students who forgot their password. However with Self Service Password Reset when someone forgets their password. They can from the YouID Access login screen reset the password by answering security questions. Saving you time in managing your user's identity and passwords.
However you maybe thinking *"This is great but with the tight integration of YouID Access and my active directory. If they have forgotten the password they won't be able to logon to the computer to gain access to the reset screen". *
Do not worry we have a solution to that problem. We have a new feature in Impero Education Pro (in a version about to go into closed beta) which means that there is a nice shiny button sitting on the PC login screen which gives you access.
Life
As I said before you might have seen the coverage in the national news recently of the deal done with Connection Capital.  This has been a long journey for all at Impero and the announcement was the end of a very long process. In fact to celebrate the end of the process and the start of a new one we had a company barbecue (not that we need much of an excuse to have one).
The coverage also mentioned about our expansion into the USA. As part of this expansion Impero for the first time will be at the ISTE Conference in Atlanta with one of our partners Studica.
As I have said in earlier posts we always hiring staff and every department has increased in size. We are always looking for programmers, testers and support engineers. If you know anyone then please do get in touch.
However with all the recent change one thing will not change which is our commitment to you our customers and service you receive.