Impero Software Life: The Celebrities, Barbecues & Impero Imps Edition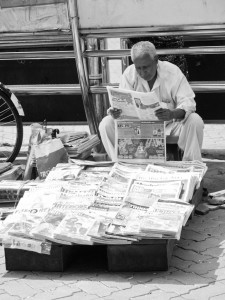 I thought it was time to give you all an update from Impero Towers and it certainly has been a busy few months at Impero Software Solutions. There has been lots of changes such as updates to software and meeting celebrities (anybody would think I was living a 'rock and roll' lifestyle).
My Role
That's probably the biggest change in the last few months. I joined Impero in April 2011 (wow that long ago) as a support analyst and then in April of this year I took over as the third line support engineer. As well as that I was also working within the QA as the main QA guy has taken over as the lead developer of V3.
Fast forward to August when I accepted the challenge of working full-time in QA as the Quality Assurance Manager. Moving to QA will be a challenge as there is lots of work to do and lots things to put in place but it is a challenge that I am looking forward to meeting head on.
V3
Impero V3 is going from strength to strength a few months ago we let some of the secrets we had worked on out into the wild as we launched 3.5 at the Leicester Space Centre. The day had a couple of special celebrity guests in the form of Gadget Show Jon Bentley and education superstar Russell Prue.
There is a video you can view it at end of this post with Jon Bentley and Russell Prue however in my view there is a guy who appears about 54 seconds into the video that ruins the lot :).
However there are still lots being added to Impero the other day we were talking about what we are going to launch at BETT 2013 and I can tell you there are lots of very exciting improvements and features coming from Impero Software.
Life At Impero
As well the video we also got other media coverage the one that I liked the most was one that appeared in a local paper the Loughborough Echo (been looking for an online version but can't find one yet) as it highlighted in spite of the recession that Impero Software is growing.
We still have continued to grow with new staff joining us at Impero Towers all the time and one very important new area of the office that is expanding is the new staff gym (when finished I promise to post pictures).
Talking about the social side of Impero Software our Head of Support Mike has become 'Head of Barbecues' this summer. As he made use of the few bits of sunshine we had in the UK over summer period to cook lunchtime barbecues in the Impero Towers garden for all the staff. I can certainly say that everyone enjoyed them.
It certainly is exciting times at Impero Software however there is one question we need to answer. I need a name to describe people who work for Impero how about Impero Imps… ok I might need to go back to the drawing board with this. If you have any ideas let me know in the comments.